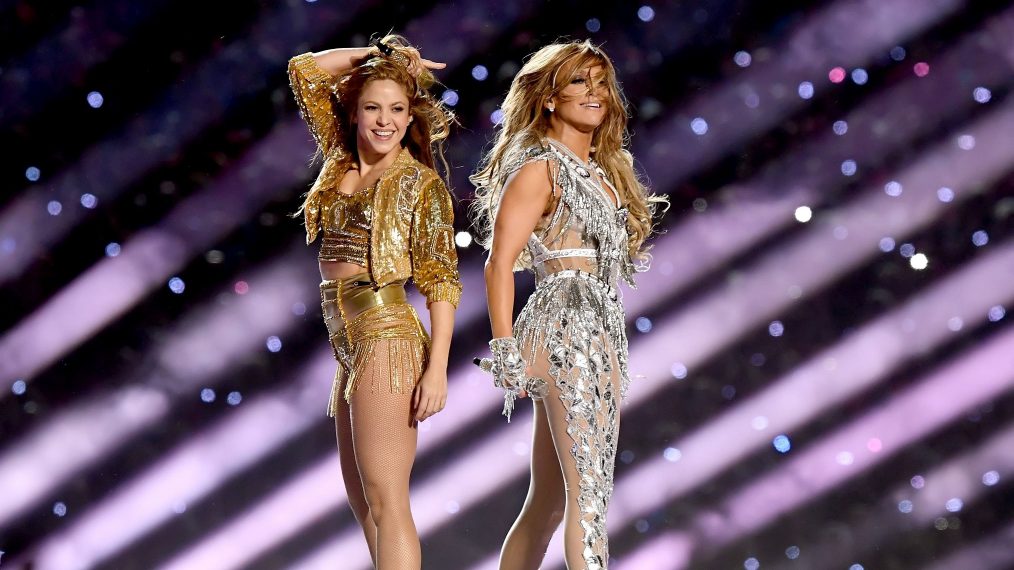 Previous Pieces:
I will do a stand alone piece regarding this year Super Bowl Halftime show. But this last minute element I think is a great way to look at the present day 21st Century regarding art and conclude this series of pieces.
Now while Super Bowl Halftime shows past and certainly not present may not be the first thing that pops into your head regarding something of Beauty, their might have been a certain beauty to the marching band…at least you can say that these kind of bands had class and some kind of beauty was required of them.
While our media will focus on how on Super Bowl LIV's halftime show was about promoting women especially Latino women, along with a political statement of children in cages (pastors did you not notice that part of this double entendre if any was intended?), what was lost in all of this? Beauty, simple and timeless beauty. Something with timeless meaning…its not their…its all in the moment and its all for the shock.
This halftime show is basically like most of them these days…ugly art, disguised as not only soft porn but also to disturb the comfortable and vice versa. Is this where you wanted to take your revolution Woody Guthrie? Did you think that this kind of show would never come or did you just not care? Would Guthrie himself find it repulsive and if he does, would he renounce it or just leave it be for his purpose to disturb certain people?
It all comes down to the never ending revolution. Nothing more and nothing less. This halftime show was about lifting up women as a whole, its about the power of two Latina pop stars, its about making awareness of the plight of Latino children and allowing them to live here no questions asked. What will this show mean several years down the road? It is likely to be footnote, no different than Justin Timberlake ripping off Janet Jackson's top because he had to have her 'naked by the end of his song.'
Come to think of it, maybe the marching band does represent a accessible element to beauty. My pastor FB friend Cary Gordon says this;
The marching bands where respectable talent, harmony and skills of human unity (representing years of hard work and dedication) were once put on display. Bring back the skills where hundreds of men and women, in near-perfect bodily unity, reminded us that art and beauty mattered in an otherwise sin-scarred and ugly world.
That is what the marching bands were about, that was what the symphony/philharmonic orchestra is about, this is what the choir is all about. Musical collective ensembles who through their musical skills leading us to that thing called beauty and why that beauty mattered and why their are people who are in love with it. Maybe that is why certain parents drag their children into joining some musical ensemble of some kind. This is also the reason why some many colleges and universities still have this…in spite of its progressive issues.
The overall problem however while they are embracing the beauty, the revolution is still calling for them and sadly the adults running these groups don't know better, how to handle it, or basically they are the problem in their own way. Sadly most artists and musicians that embrace beauty or not do really gravitate towards a conservative and/or Christian worldview. But here is where the conservative and/or Christian should make their stance.
Get your children interested in higher culture not just in the church but out of the church as well. The so called Art Music from the Classical era are great to start with. Get them interested in their local youth symphony's and children's community choirs and then some. The other half of the battle is to keep that high culture in the home and promoted their as well. Don't make current pop music totally taboo however. Rather show your children how sour the milk is. If you can do that, chances are you can and your children can push back on the ugliness of our world. If they happen to prefer Jazz over Classical then led them that way, it can help.
We don't need to revive BM/EZ music and with the way pop music is focused on beats over melody…it just does not work. Yesterday's pop music was focused on Melody to have BM/EZ. For its melody that will lead us to Beauty.
We must demand Beauty, any which way we can. If you and I don't, then beauty can be lost for years to come. The pagans accuse us of being anti-art. Well the pagans love their ugly art, so the Christians and Conservatives need to stand for the art that is of true beauty and if it does not take us towards the sublime, then at least to a loving God and his son who died on a cross years ago to save us from our own ugliness.
I can tell you right now that, two Catholic centric radio stations (KLUX and KHOY) in Texas (owned by their local Catholic Dioceses) have decided to use the BM/EZ format to promote their overall message. First comes the Beauty and that leads them to faith. Christians at large must do the same.
Please visit my Facebook page DNM's World in which this article first appeared.